"GUNDAM OPEN INNOVATION"
Open invitation outline to be released and
project overview presentation to be held online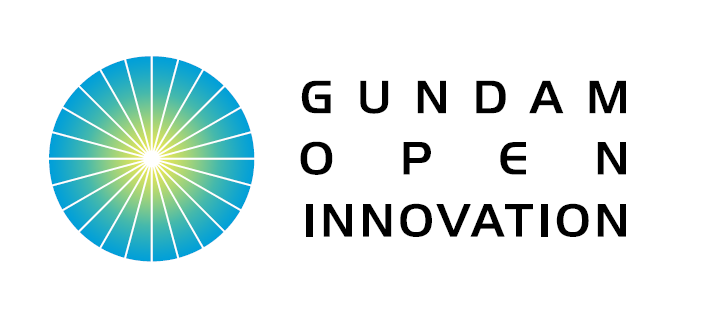 BANDAI NAMCO Group will release an open invitation outline for participation in "GUNDAM Open Innovation," a new program of "GUNDAM UNIVERSAL CENTURY DEVELOPMENT ACTION (GUDA)," on YouTube's GUNDAM channel (https://youtu.be/lLJGOxAfKpY) at 3:00pm (JST) today on Thursday, July 15, 2021. GUDA is a project to utilize "Mobile Suit Gundam" to create a sustainable future, being carried out through a cross-group "Gundam Project" launched as an evolution of the IP (Intellectual Property)-Centered Strategy.

In addition, on Tuesday, July 20, 2021, we will hold an online presentation aimed at companies, organizations, and individuals who are interested in applying to participate in the program.
"GUNDAM Open Innovation" aims to provide fresh interpretations of the "Universal Century" in people's real lives, and to realize their hopes and dreams by combining GUNDAM with ideas and technologies oriented at the future to help solve social issues of today. We are searching broadly for partners among experts, innovators, research organizations, and/or pioneering companies in a variety of fields, who are eager to realize innovative ideas and technologies in the realms and themes of sustainability that are connected to future society. We look forward to welcoming you to this project.
NOTICE
GUNDAM Open Innovation Online Presentation
Contents: Presentation on GUNDAM Open Innovation, Q&A, etc.
Host: Gundam Project
Date/time: Tuesday, July 20, 2021 3:00pm to 4:00pm (JST) *Japanese version only
Viewing method: Peatix
Event tickets (free) are available from https://peatix.com/event/1996108/view
*Any interested party who is unable to attend the online presentation may still apply to "GUNDAM Open Innovation".
*Please be advised that the information provided hereinabove is accurate as of the date of this press release and subject to change without notice afterwards.
*The names of companies, service, products, etc. are trademarks or registered trademarks of the respective companies.
"Mobile Suit Gundam" copyright notice: ©SOTSU・SUNRISE
END OF DOCUMENT