ELMIRAIVE AX(BanaDIVE™AX)
~ Interactive Virtual Performance System ~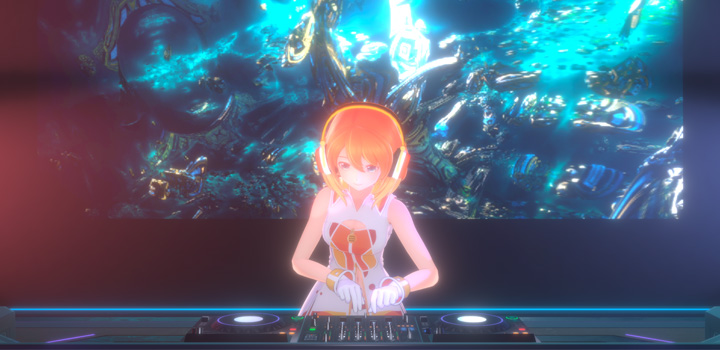 A World-First Performance System Integrating Game AI and xR
A new type of entertainment system to raise the excitement of events on the whole through DJ play with game AI and 3D characters, linked performances with xR, a song selection system determined by the audience and more.
In this system, using pre-analyzed music, the game AI that incorporates DJ performance (seamlessly joining music, controlling the tempo of music, exciting the audience etc.) is linked with the motions of 3D characters and ambience of live music venues.
We also utilized the interactivity unique to game AI to incorporate entertainment elements such as song selection by real-time voting, music-linked visual production, and AR audio visual direction. As a result, DJ and audiences can, whether at the venue or in remote locations, experience immersive live performances together.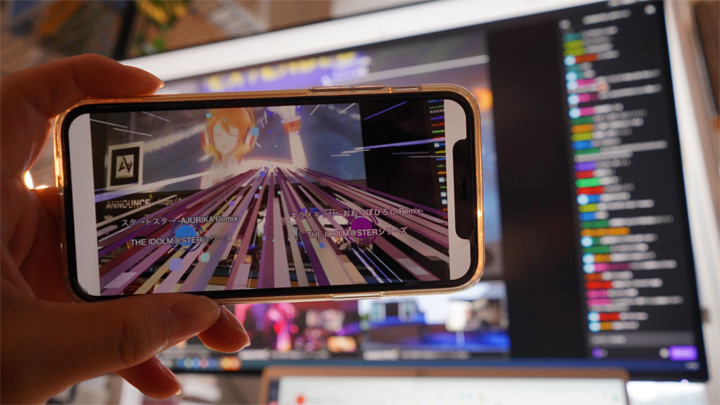 In addition to producing live events organized by Bandai Namco Group and conducting experimental collaborations with characters and people in the music industry, Bandai Namco Group will continue to carry out research and development of future entertainment, including collaboration with deep learning-based AI and mechanisms to excite audiences around the world.